Walker Filtration Welcomes Further Additions to Successful Apprenticeship Scheme
Posted on October 23rd, 2019
Walker Filtration continue to invest in its future workforce with the addition of two apprentices to its head office in Washington, Tyne and Wear.
Jack Sutton and Travis Smith joined the company's apprenticeship scheme earlier this year after completing an access course with training provider TDR. They will be with the business for four years in total, gaining key transferable skills, qualifications and experience; unlocking numerous opportunities for future progression and career development.
Travis, 17, who has joined Walker Filtration's Quality team as an Engineer Apprentice, said: "The opportunity to obtain qualifications, whilst gaining technical experience is ideal. Being able to apply my learning to a real-world environment has been invaluable."
Jack, 20, who has taken on the role of Process Improvement Engineer Apprentice, added: "Hands-on experience is becoming just as important as qualifications in a competitive employment market and joining the apprenticeship scheme at Walker Filtration has provided me with a clear progression route for my career in manufacturing."
Quality Manager, David Hall, commented: "Jack and Travis are an excellent addition to the Walker Filtration team. They provide value to the business through their hard work and commitment to their roles and it is great to see them both progressing."
Walker Filtration currently has four apprentices across the business and has plans to recruit more, alongside the firm's graduate development scheme.
Would you like to join our team? View our latest vacancies.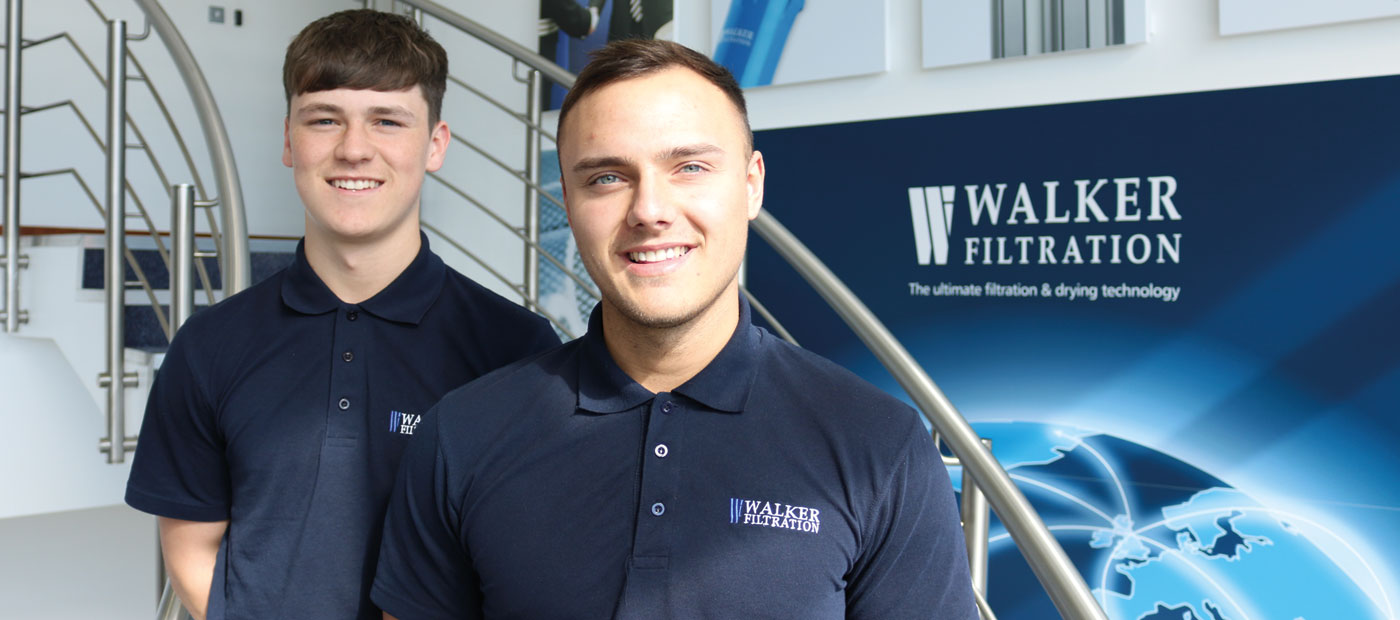 Previous Story
Next Story
More News