Walker Filtration's Graduate Programme Success
Posted on August 1st, 2019
An Interview with Hang U Lie, Process Improvement Engineer
Walker Filtration's UK headquarters has welcomed Hang U Lie to the team as a Production/Process Improvement Engineer, following her completion of our graduate development scheme in October 2018.
The two-year graduate programme provides the opportunity for graduates to rotate through departments within the business gaining a holistic overview of the company and day to day operations. Due to her academic background in Chemical Engineering and Operations Management, Hang's graduate programme was personalised towards Operations and Engineering.
We caught up with Hang, who shared her experiences of the company and the graduate scheme:
What does your current role entail?
As a Production/Process Improvement Engineer, I provide support to production's daily activities and implement improvement projects to continuously increase production efficiencies, generate cost savings and improve quality, all while maintaining safety for the workforce.
What was the most exciting project that you worked on during the graduate development scheme?
I have enjoyed all the projects as they have challenged me in various aspects, enabling me to gain crucial influential and management skills. I particularly enjoyed running improvement projects, as they have a wider implication within the business and I get to work with people from other disciplines and all levels within the organisation.
What were the main challenges during the programme?
Throughout the programme, everyone has been very helpful and patient. I was able to quickly learn about products and respective processes from colleagues in each department. The only challenges I faced were completing projects from each placement in the designated timeframes, and how to handle unexpected delays or changes.
How did you decide which department was the right one for you at the end of the scheme?
Since the beginning of the programme, I always expressed my interest to progress my career path in engineering related roles, therefore I pursued a longer placement within technical and process engineering departments. Subsequently, I decided to apply for a role within process engineering as it provides the right opportunity to further apply and develop my expertise. The projects presented in production offer a wide variety of challenges and career opportunities.
What initially attracted you to Walker Filtration?
The fact that the graduate programme is bespoke to each graduate's career aspirations and their unique skillset really appealed to me, as did the family culture that is instilled in the company; it's a very supportive and encouraging environment to work in.
What are the most valuable skills you gained during the graduate programme?
Over the last two years, the graduate scheme has enabled me to greatly improve my people skills. Due to the nature of the projects I have worked on, I was able to work with people from various functions, understanding their roles and key responsibilities. This has widened my understanding of the business and I am now capable to make informed decisions that consider the potential factors that may impact other departments. Building good working relationships with all levels enabled me to work effectively, especially when implementing changes throughout the organisation.
Walker Filtration is thrilled to have Hang join the team on a permanent basis and wish her every success in her role. Interested in finding out more about our graduate scheme? Contact hr@walkerfiltration.com to find out more about our current and upcoming opportunities.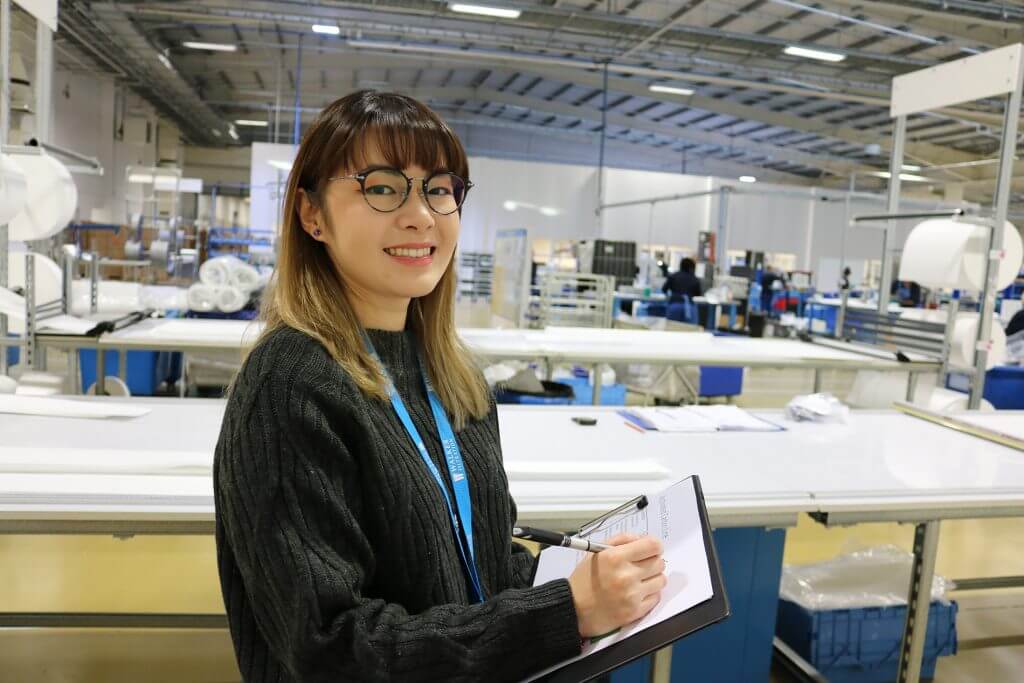 Previous Story
Next Story
More News