CondenSmart Zero-Loss Electronic Drain
The Walker Filtration CondenSmart Zero-Loss Electronic Drain is designed to direct contaminated condensate away from the compressed air production system without the loss of any compressed air.
This technologically advanced design utilises an advanced microprocessor and sensory valves to detect condensate at the maximum level without the need for external adjustments. The CondenSmart Zero-Loss Electronic Drain includes six different models with flow rates from  (106 SCFM (170 Nm3/min) to 5060 SCFM (9600 Nm3/min).
By maintaining a small amount of condensate within the collection chamber of the device, the drain prevents compressed air from escaping. An automatic and efficient option, installing the drain reduces overall operational costs for a condensate management system by eliminating excess energy usage associated with compressed air leaks. An integrated strainer is present to capture contaminants and stop their entry into the compressed air stream, preventing end-product contamination or damage.
Efficiently direct condensate away from your compressed air production system without loss of compressed air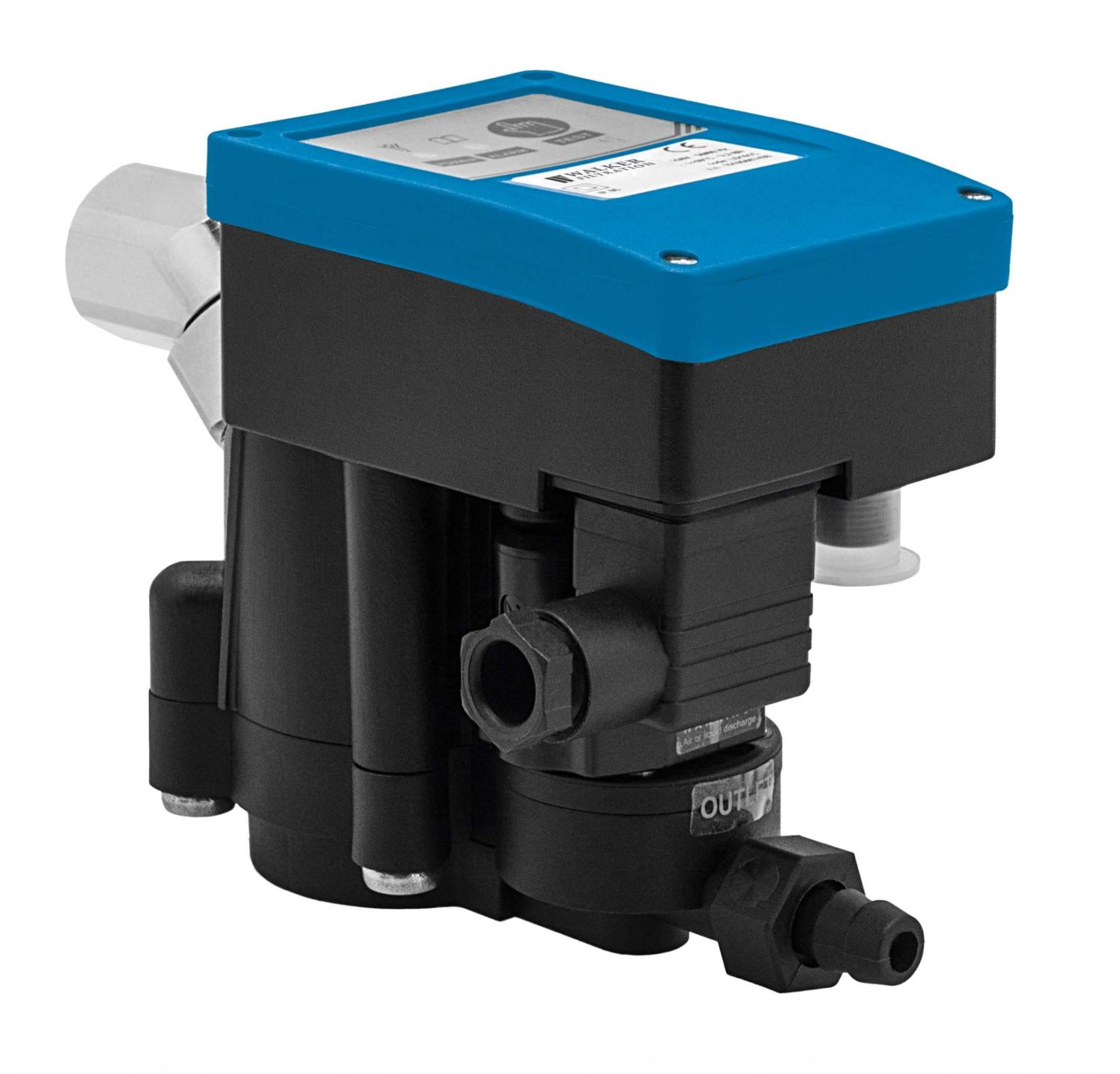 Product
KEY FEATURES & BENEFITS

The CondenSmart Zero-Loss Electronic Drain uses state of the art train technology to simplify end-user maintenance and operation.

The user-friendly control panel features green and red LED lights to indicate the drain's operational status and functions.

In case of condensate overflow, the internal solenoid valve will automatically open and close itself to release the accumulated liquid within. From there, users can utilize the "Test" button to manually check the device's flow and operation.

A multi-directional inlet connection makes quick installation into existing horizontal or vertically oriented systems possible without the need for major system changes.
Related Products