Fabricated Flanged Coalescing Filter
As a filtration solution for larger flow applications of up to 25500 Nm³/h (15000 SCFM), our range of flanged filters offers 8 models with connections ranging from DN80 to DN300.
Walker Filtration Fabricated Flanged Coalescing Filters guarantee the highest levels of air and gas quality. Grades include X25, X5, X1, XA and AC.
Constructed from robust carbon steel with an anti-corrosion Walker E-Coat finish, all flanged housings are fitted with a dual sided differential pressure indicator for easy viewing. Permanent drainage is provided by the side mounted drain port.
Oleophobic borosilicate media and a custom engineered anti re-entrainment layer guarantees exceptional dirt holding and drainage capabilities. The unique material construction also minimises pressure drop.
An ideal solution for larger flow applications.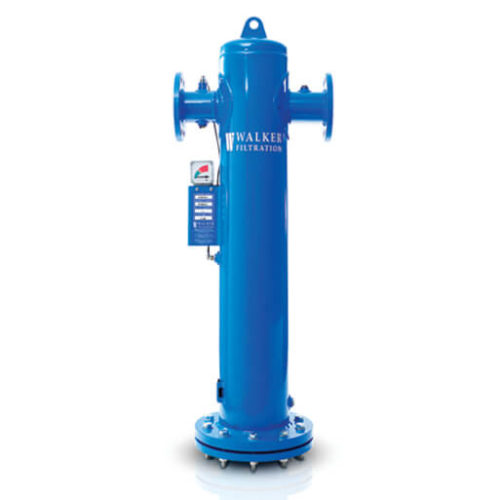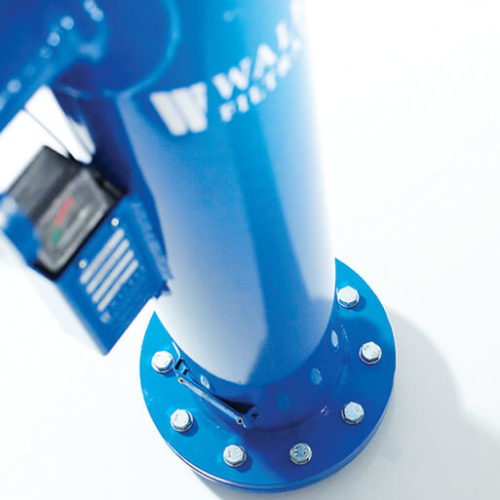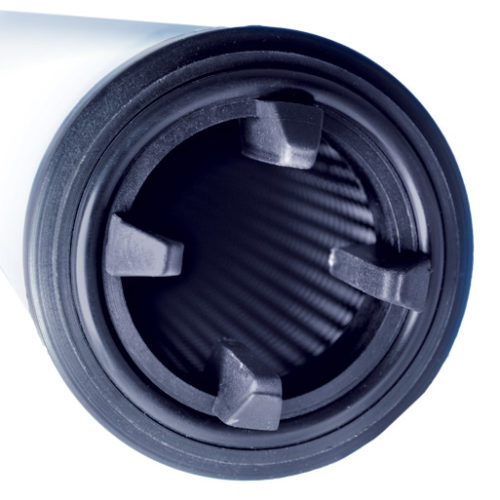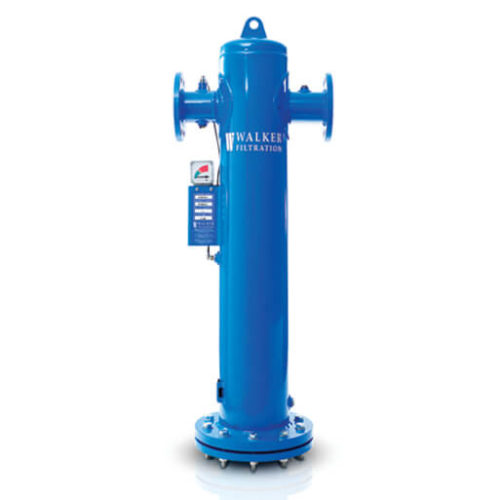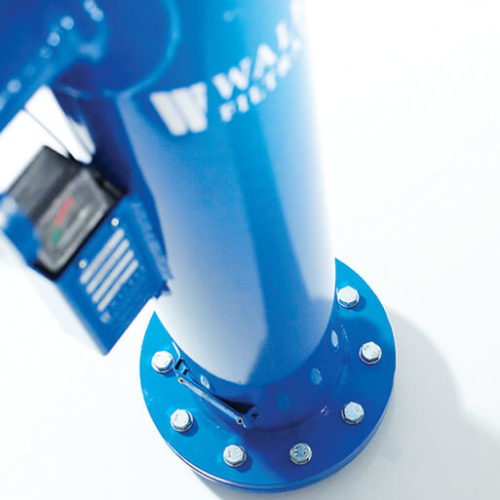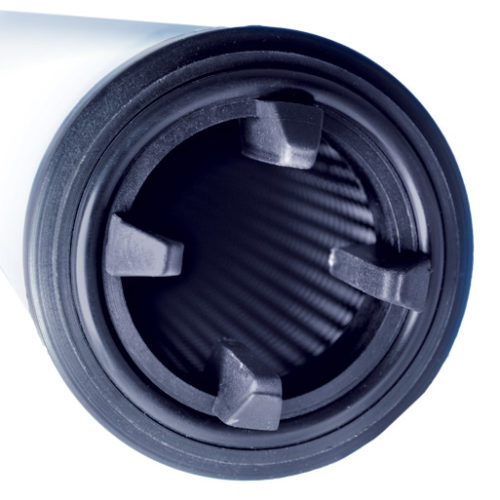 ELEMENT TECHNICAL INFORMATION
ELEMENT TECHNICAL INFORMATION

| Grade | X25 | X5 | X1 | XA | AC |
| --- | --- | --- | --- | --- | --- |
| | | | | | |
| Maximum particle size class* | | | | | |
| | | | | | |
| Maximum oil carryover at 20°C (68°F) | | | | | |
| Pressure loss: clean and dry | | | | | |
| | | | | | |
| Pressure loss: element change | | | | | |
| | | | | | |
| | | | | | |
| | | | | | |

* to ISO 8573-1:2010 ** Maximum recommended operating temperature 25°C (77°F)
Related Products