Alpha CNG Water Separators
Alpha Series CNG Water Separators are designed to remove up to 99% of bulk water from your natural gas pipeline.
Validated according to ISO 8575 and compliant with PED 2014/68/EU, these filters are custom engineered to protect your natural gas system and sensitive instruments from contamination. With proven Alpha centrifugal technology, and a specialist construction suited for use with compressed natural gas (CNG), they deliver market leading water removal efficiencies and continuously low differential pressure.
Offered in a range of 19 models with connection sizes ranging from 1/8" to 3" Rp (BSP Parallel) and NPT threads, Alpha CNG filters are suitable for worldwide installation.
By combining our proven Alpha centrifugal technology with a specialist construction for use with Compressed Natural Gas (CNG), this product delivers market leading water removal efficiencies and continuously low differential pressure.
The custom engineered centrifugal module features unique vanes and a vortex arrestor to eliminate points of low efficiency and prevent re-entrainment, ensuring minimal operating pressure loss and exceptional liquid removal.
This product also requires no replacement components, making Walker Filtration's CNG Water Separators a viable and cost-effective solution for removing bulk water from your natural gas pipeline.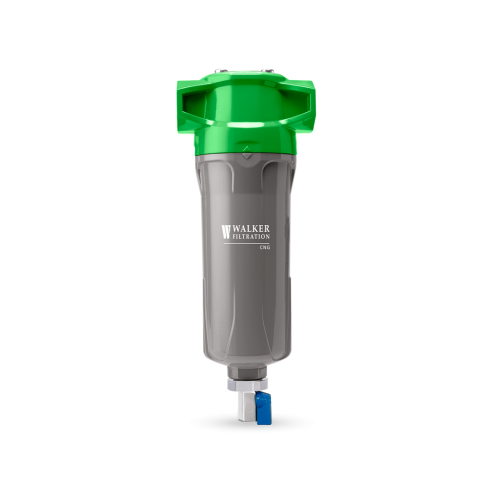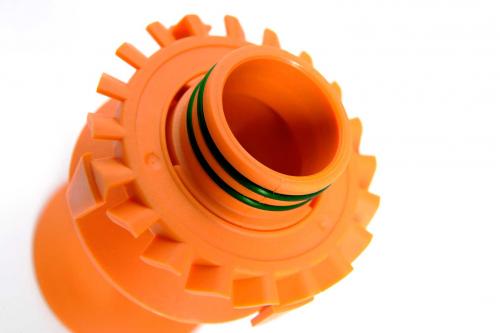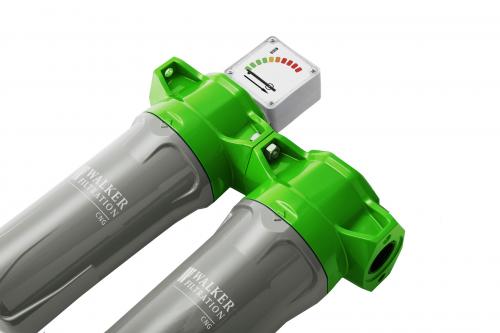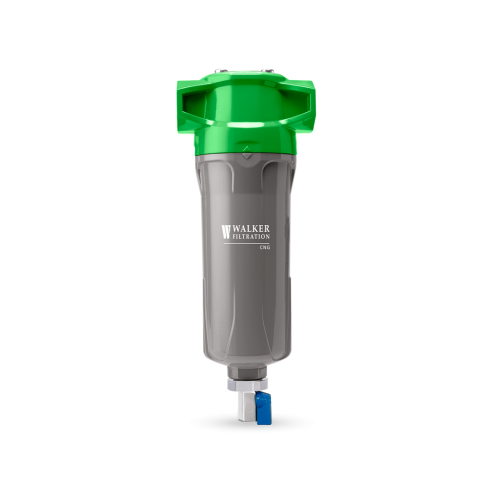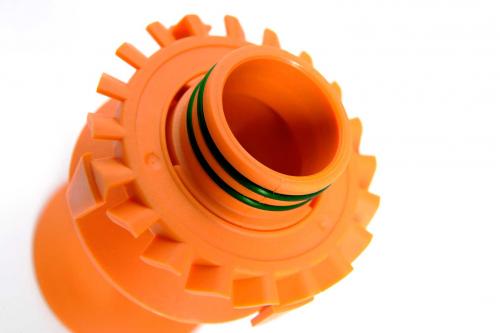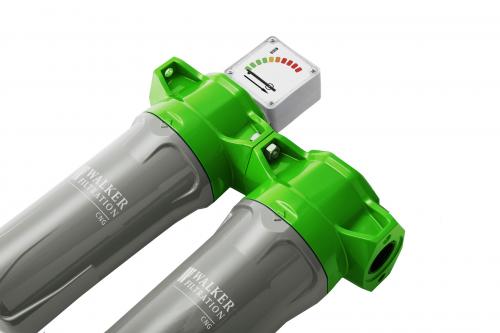 ELEMENT TECHNICAL INFORMATION
ELEMENT TECHNICAL INFORMATION
Unique CNG compatible Centrifugal Module
Removes 99% of bulk water even at low velocities.
Space Saving Modular Construction
Low cost connecting kits and new filter head design enables easy close coupling assembly.
We are pioneers of filtration technology
For over 35 years we have built a reputation of high quality, exceptionally engineered filtration and drying products. We never rest on our laurels. Continuing investment in technology and expertise means we stay at the leading edge of innovation.
The key to success is the commitment to our customers
We provide not only highly specified standard product ranges, but also customised solutions designed specifically for our customers needs. We anticipate customer demands, match technology with market developments and assure product performance to the highest exacting international standards.
We stay at the cutting edge of technological advancements
We employ extensive use of the latest in computer aided engineering such as finite element analysis and computational fluid dynamics. The technical performance of our products is assured for all our customers via our own in-house extensive product testing facilities and procedures.