Walker Filtration welcomes Newcastle High School for Girls students as part of the Engineering Education Scheme
Posted on January 12th, 2018
Walker Filtration welcomes Newcastle High School for Girls students as part of the Engineering Education Scheme
In 2017, Walker Filtration partnered with a team of students from Newcastle High School for Girls to participate in a six-month project investigating an alternative and more efficient means of bonding pleated filtration materials as part of the EES (Engineering Education Scheme).
Walker Filtration are proud members of the EES, a fantastic association which encourages and support students who wish to pursue STEM (Science, Technology, Engineering and Mathematics) subjects.
The team of four students attended an all-day workshop event to conduct a series of experimental trials which helped generate samples that the students will further test at a residential trip to Teesside University this month. This work allowed these students to work alongside engineers from Walker Filtration and gain valuable experience and knowledge while working on a real-world engineering project.
Supporting local manufacturing growth is particularly important to Walker Filtration Ltd due to their heritage being rooted in the North East of England. Group Managing Director Lianne Walker MBE (MBA) commented "It's a privilege to welcome the future engineering talent of the North East into our production site. We are more than happy to aid development and growth of young people in our region and look forward to seeing the end result of the girls' project.
Walker Filtration would like to wish the group every success in their futures in pursuing a career in the STEM sector.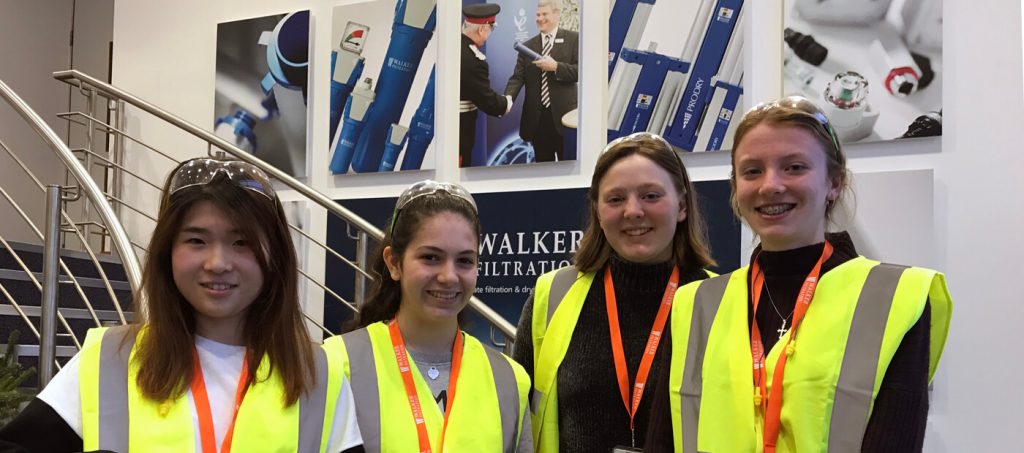 Previous Story
Next Story
More News