Walker Filtration Donates to Local Foodbanks
Posted on December 16th, 2020
Walker Filtration Staff Donate to Foodbanks this Christmas 
Thanks to the generosity and community spirit of staff at Walker Filtration, we have donated over 300 items to local foodbanks as part of our annual fundraising efforts.
The items, including tinned goods, rice, pasta, and toiletries were all handed out to Durham Foodbank and Washington Community Food Project. They are a non-profit, charitable organization that distributes food to those who have difficulty purchasing enough to avoid hunger, through intermediaries such as food pantries and soup kitchens.
The donation comes as Walker Filtration recognises the difficulties some people will be facing this winter, which will be especially hard for many struggling to cope with the added burden of the pandemic.
To find details of food banks in your area visit the Trussell Trust website for their online search tool. Details of a further 800 independent food banks can be found by contacting the trade group Independent Food Aid Network UK.
Take a look at some our previous charitable Christmas initiatives.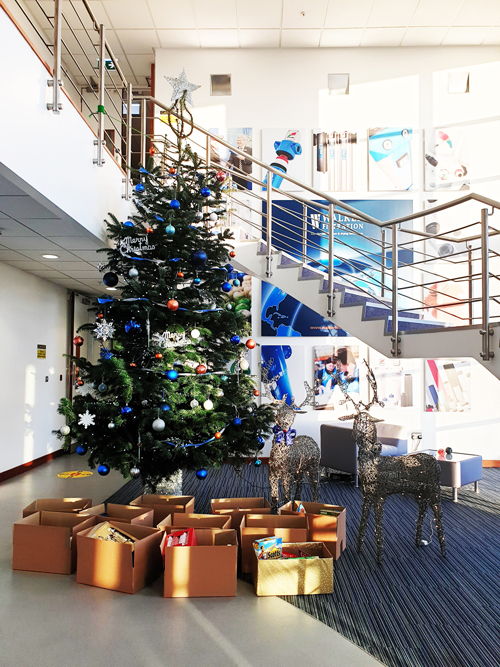 Previous Story
Next Story
More News