Long Service Awards for UK Employees
Posted on January 12th, 2021
Long Service Awards for UK Employees
At the end of 2020, Walker Filtration Ltd acknowledged and celebrated eleven members of staff who joined the respected ranks of those who have achieved over 10 years of service here at our head office in Washington, UK.
All were presented with a certificate and a monetary gift by Group Managing Director, Steve Bittle, albeit at a socially distanced ceremony.
Steve thanked the recipients for their loyalty that has spanned a decade of the company's evolution and growth and, most recently, for their dedication as keyworkers through the challenge of COVID-19.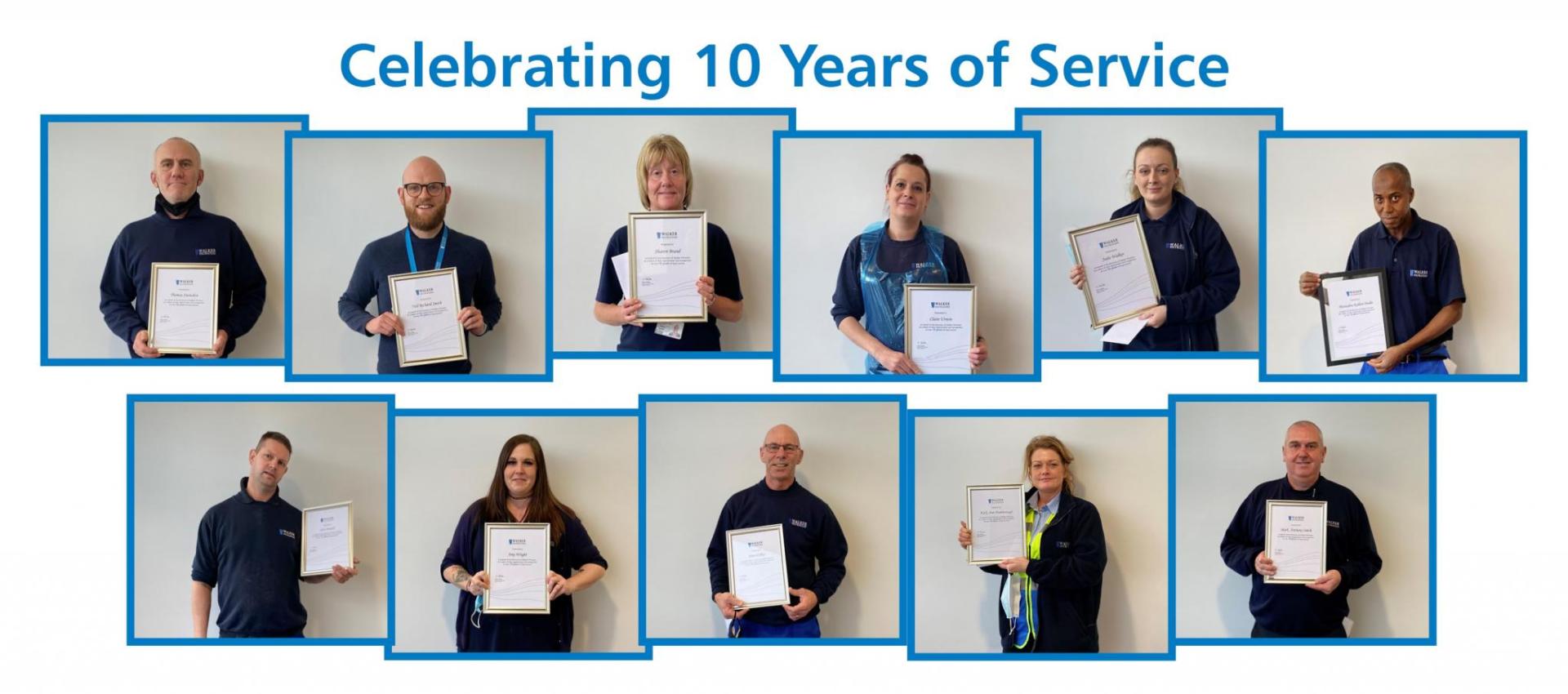 Long service award employees (left to right): Thomas Snowdon – Production Operator, Neil Smith – Sustaining Engineer, Sharon Brand – Lead Operator, Claire Urwin – Production Operator, Jodie Walker – Production Operator, Mamadou Kollon Diallo – Production Operator, John Powell – Production Operator, Amy Wright – Lead Operator, James Colley – Production Operator, Kelly Bamborough – Goods In Supervisor, Mark Smith – Production Supervisor, John Robson – Warehouse Operator (not shown).
Have a read of our latest blog on more Long Serving Employee Awards!
Previous Story
Next Story