Walker Filtration Celebrates 35 Years of Innovation and Technical Excellence
Posted on March 20th, 2019
Walker Filtration Celebrates 35 Years of Innovation and Technical Excellence
Walker Filtration, is celebrating it's 35-year anniversary as a pioneer in the development of compressed air and gas filtration and drying equipment.
Since being established in 1983, the company has seen significant change, growing from a small family business to a world leading manufacturer of high-quality compressed air filtration and drying solutions for industrial and medical applications worldwide.
With subsidiaries in the USA, Australia and Japan, Walker Filtration successfully exports to over 100 countries worldwide, accounting for 89% of sales. The five-time winners of the Queen's Award for Enterprise manufacture approximately 2.2 million parts annually across more than 10,000 unique products and have introduced numerous additions to their product range in the last two years.
Looking to the future, Walker Filtration's priorities are focused on remaining an outstanding employer and increasing its production volumes further, while maintaining its position at the forefront of the filtration industry.
Sean Fairest, Group General Manager of Walker Filtration, said: "Reaching this milestone is a testament to the commitment to manufacturing and engineering excellence the company has consistently demonstrated over the last 35 years. The key to our success is due to the efforts and commitment of our people, many of whom have been with the company for a long time, which is evidence of the culture in which we work.
"We are looking forward to our continued success and growth as a regional manufacturer. The next 35 years are sure to be just as exciting – if not more so – than the first."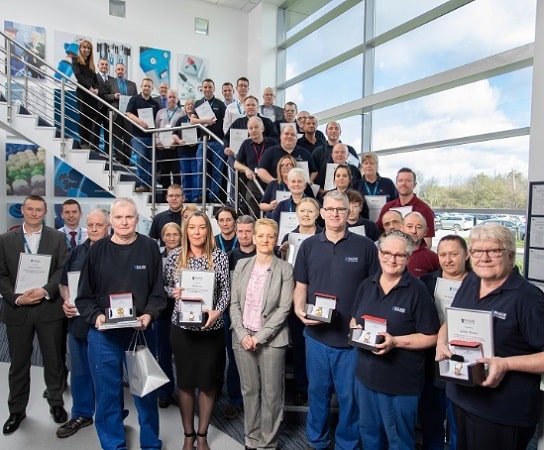 Previous Story
Next Story
More News