Walker Filtration Invests in Employee Development with Business Improvement Techniques Programme
Posted on December 3rd, 2019
Walker Filtration has invested in significant staff training as part of its ongoing drive for continuous improvement and investment in manufacturing and employment.
Working in partnership with local provider, UTraining, Walker Filtration has commenced the roll-out of a training programme. This programme has seen a total of 71 production operators to date gain a Level 2 NVQ Diploma in Business Improvement Techniques (BIT). The qualification covers the main areas of Lean business improvement including health and safety, effective team working and continuous improvement techniques
With an eye on the future, training such as this is an important element in Walker Filtration's growth plans and part of the company's broader training and development strategy to support the continuous upskilling of its workforce.
Lisa Davies, Group HR Lead, commented: "This is a great achievement for the team and recognises the hard work and commitment of those involved. Investing in employee development is a key focus for us as a growing business and the team's newly acquired skills are already impacting the business positively."
Derived from the successful approaches of leading manufacturers including Toyota, Nissan and Honda, the NVQ qualification covers continuous improvement tools such as the 5S method and Kaizen approach, which are used to achieve cost savings and quality improvements in any process-orientated work environment.
Richard Sharpe, Production Manager at Walker Filtration, added: "The only way an organisation can thrive and grow successfully is when everyone is committed to business improvements and empowered to make positive change. The skills the team have developed allow them to apply a range of lean tools and techniques to working practices and as a result, we have seen an increase in the number of initiatives to further reduce waste and streamline workflow, allowing us to deliver the best possible service to our customers.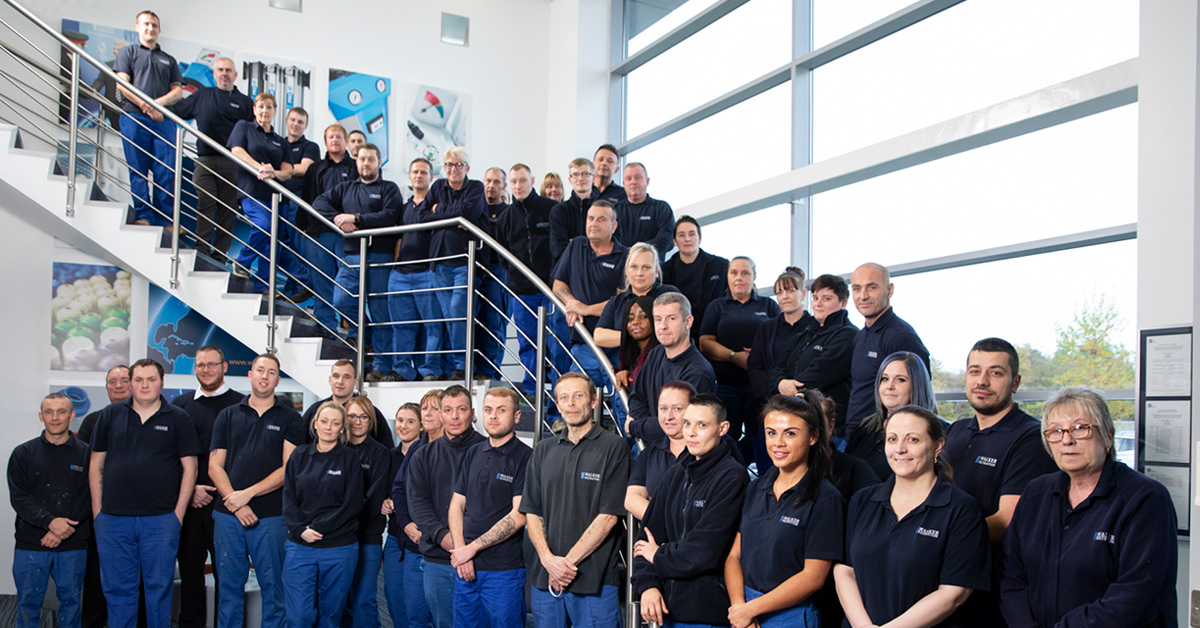 Previous Story
Next Story
More News