Walker Filtration Inc. to Attend CABP 2022 Expo
Posted on September 21st, 2022
Walker Filtration Inc. will be exhibiting at the Compressed Air Best Practices (CABP) Expo. The conference will take place from October 4th through October 6th in Atlanta, Georgia, and will be attended by over 80 different compressed air and gas product companies from across the United States.
The booth will feature new products, including the CondenSmart Drain Series and the SmartSep Oil-Water Separator Series, alongside our existing range of filtration and drying products. Stop by booth #516 to speak to the expert sales staff about Walker Filtration's market-leading, compressed air product ranges.
The Walker Filtration Inc. team will also be giving away a special prize to one lucky patron who enters their business card into our raffle. For more details, visit booth #516. For more information on the Compressed Air Best Practices (CABP) 2022 Expo, visit their website at https://cabpexpo.com/.
We hope to see you there!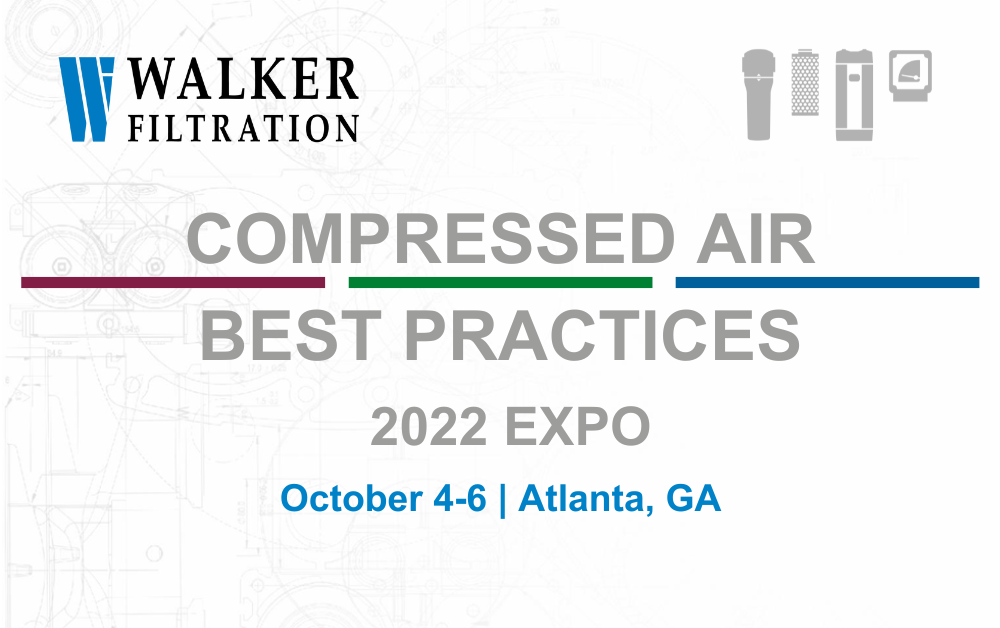 Previous Story
Next Story
More News