Condensate Management
Walker Filtration offers a unique range of specialist Condensate Management Solutions for your compressed air system, suitable across a range of industries and applications. Our CondenSmart series is available in 12 different models of zero-loss, vacuum, mechanical, and timer drains. We also provide a comprehensive range of oil-water separators within our SmartSep range, with flow rates from 54 Nm3/hr (32 SCFM) to 11,250 Nm3/hr (6,621 SCFM) – all of which are suited to match your system's operational requirements.
Condensate management is essential when it comes to maintaining an efficient compressed air system operation and ensures that the quality and maintenance of the system is sustained over time. Without an efficient drainage system in place, compressed air can become contaminated with oil and other lubricants. The presence of these contaminants can cause inefficient compressed air production, resulting in your system no longer meeting the necessary purification standards (ISO 8573). Over time, these contaminants can cause excessive damage to your compressed air system through rusting of the essential components, resulting in operational downtime and even losses in compressed air.
The latest product range to join our already extensive portfolio, Walker Filtration's CondenSmart Drain Series allows for an efficient, zero-loss drainage operation – guaranteeing the controlled drainage of condensate without the compromise of compressed air leaks. This ensures a highly effective condensate drainage operation and guarantees the production of consistently pure compressed air that remains in-line with the relevant purification standards.
An efficient and effective condensate management solution that minimizes compressed air loss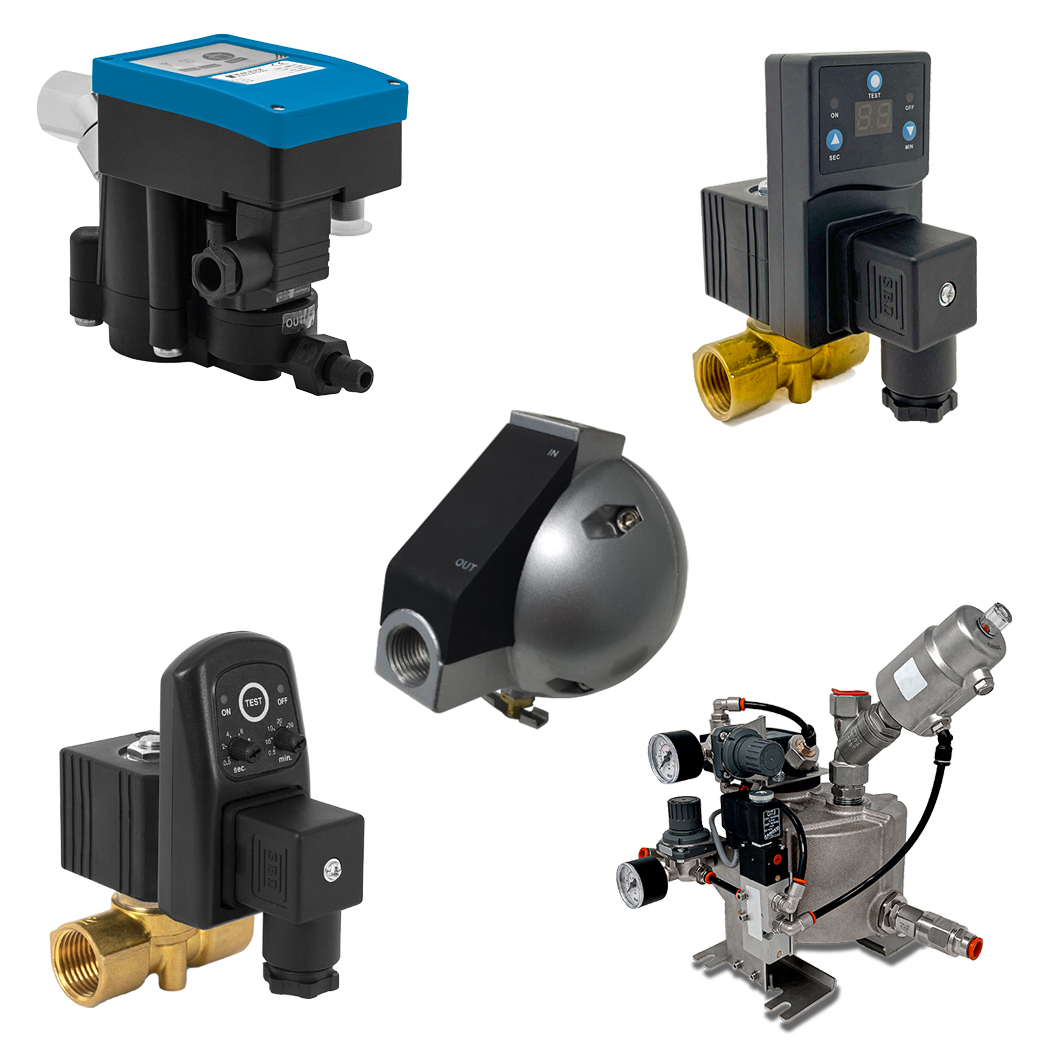 Products
We are pioneers of filtration technology
For over 35 years we have built a reputation of high quality, exceptionally engineered filtration and drying products. We never rest on our laurels. Continuing investment in technology and expertise means we stay at the leading edge of innovation.
The key to success is the commitment to our customers
We provide not only highly specified standard product ranges, but also customised solutions designed specifically for our customers needs. We anticipate customer demands, match technology with market developments and assure product performance to the highest exacting international standards.
We stay at the cutting edge of technological advancements
We employ extensive use of the latest in computer aided engineering such as finite element analysis and computational fluid dynamics. The technical performance of our products is assured for all our customers via our own in-house extensive product testing facilities and procedures.