High Pressure Filters
Walker Filtration's comprehensive collection of High Pressure Filters includes Alloy High Pressure Filters, and Stainless Steel High Pressure Filters with pressure ratings of 300 psig (20 barg), 725 psig (50 barg), 1450 psig (100 barg), and 5000 psig (350 barg).
Our High Pressure Filters are manufactured for a broad range of high pressure applications, and are used in PET bottle manufacturing, offshore instrumentation, medical applications, in addition to other heavy industrial environments.
Providing exceptional air purity for high-pressure applications over a wide pressure range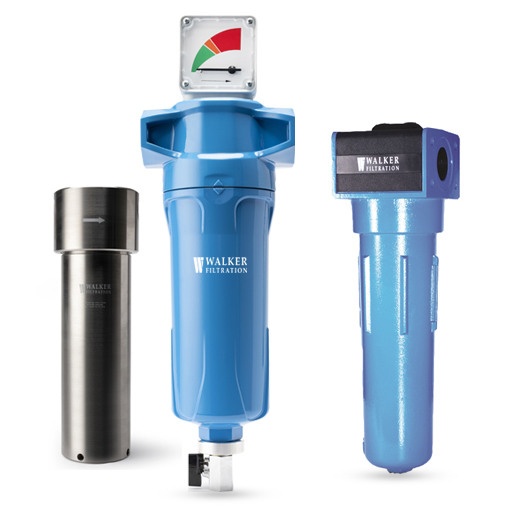 Products
We are pioneers of filtration technology
For over 35 years we have built a reputation of high quality, exceptionally engineered filtration, and drying products. We never rest on our laurels. Continuing investment in technology and expertise means we stay at the leading edge of innovation.
The key to success is the commitment to our customers
We provide not only highly specified standard product ranges but also customized solutions designed specifically for our customer's needs. We anticipate customer demands, match technology with market developments and assure product performance to the highest exacting international standards.
We stay at the cutting edge of technological advancements
We employ extensive use of the latest in computer aided engineering such as finite element analysis and computational fluid dynamics. The technical performance of our products is assured for all our customers via our own in-house extensive product testing facilities and procedures.