SmartSep Oil Water Separator
The Walker Filtration SmartSep Oil-Water Separator is expertly engineered for condensate processing, maintaining an oil trace as low as 5 ppm.
The industry-leading device design fits the various flows and climates of compressed air production systems. The SmartSep features a comprehensive range of oil-water separators with flow rates from 32 SCFM (54 Nm3/hr) to 6,621 SCFM (11,250 Nm3/hr). The advanced technology used in the SmartSep provides premium filtration to protect the environment and ensures clean condensate that is safe for disposal.
The SmartSep utilizes polypropylene bags and Organoclay filters, ensuring a 4,000-hour performance interval and reduced external maintenance. Complete with the SmartService Overflow Indicators that clearly signal the need for filter changes and emulsion regulation, our oil-water separators deliver exceptional filtration with minimal oil trace or system damage.
Expertly engineered for condensate processing, maintaining an oil trace as low as 5 ppm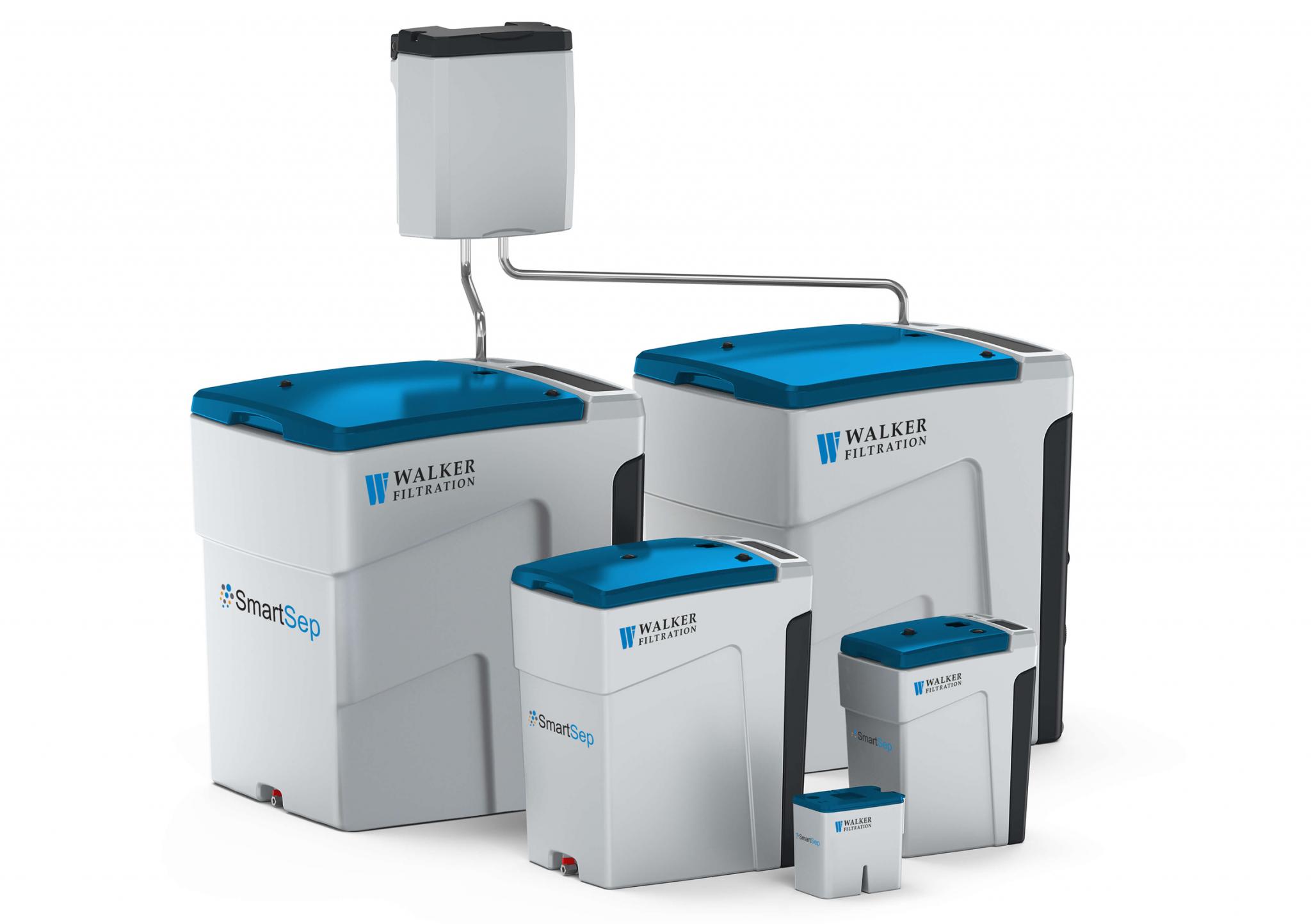 Product
KEY FEATURES & BENEFITS

Engineered exclusively for Walker Filtration, the advanced Organoclay filter cartridges eliminate stable oil-water emulsions and trap a wider range of particles within the condensate, particularly those found in synthetic oils.

SmartSep is built to be fully compliant with international environmental standards and has multiple flow rates and is compatible for worldwide installation.

The polypropylene filter bags are easy to remove from the device and retain oil without the fear of spilling, leaks, or further cross-contamination between oil and condensate.

Organoclay filter cartridges help your system exceed current purification requirements and prevent the need for frequent equipment replacement as environmental laws and regulations become more stringent.

Manual Test Outlet allows user to verify the device's filtration performance and helps monitor its performance between maintenance intervals, preventing the need for frequent, costly repairs.
Related Products