Earth Day 2021 - Walker Filtration
How we are reducing our carbon footprint and working towards a sustainable future
Posted on April 22nd, 2021
At Walker Filtration we are proud to play our part as a business to help reduce carbon emissions and drive positive change toward a more sustainable future.
Global climate change has already had observable effects on the world. The Earth is warming, rainfall patterns are changing, and sea levels are rising. All of which is causing far-reaching problems across the globe. In 2019, business accounted for nearly 18% of UK net carbon dioxide emissions (2019 UK greenhouse gas emissions, provisional figures). At both our Global HQ and International divisions we are working to minimize the environmental impact of our business.
In this blog, we will look at the changes we are making across our offices.
Sustainable Energy: Solar Panels
The good weather is on its way over in the UK, and that means more energy produced by the brand-new Solar Panel Array installed at our Global HQ! Installed in March 2021 by Engenera, the array is made up of 1,570 solar panels and covers both east-facing gables on the roof. On estimate, this process will deliver a carbon saving of 235,044kg CO2 per year and reduce electricity usage by 30%.
Here in the USA, our office has also launched an investigation into solar panel installation at the site.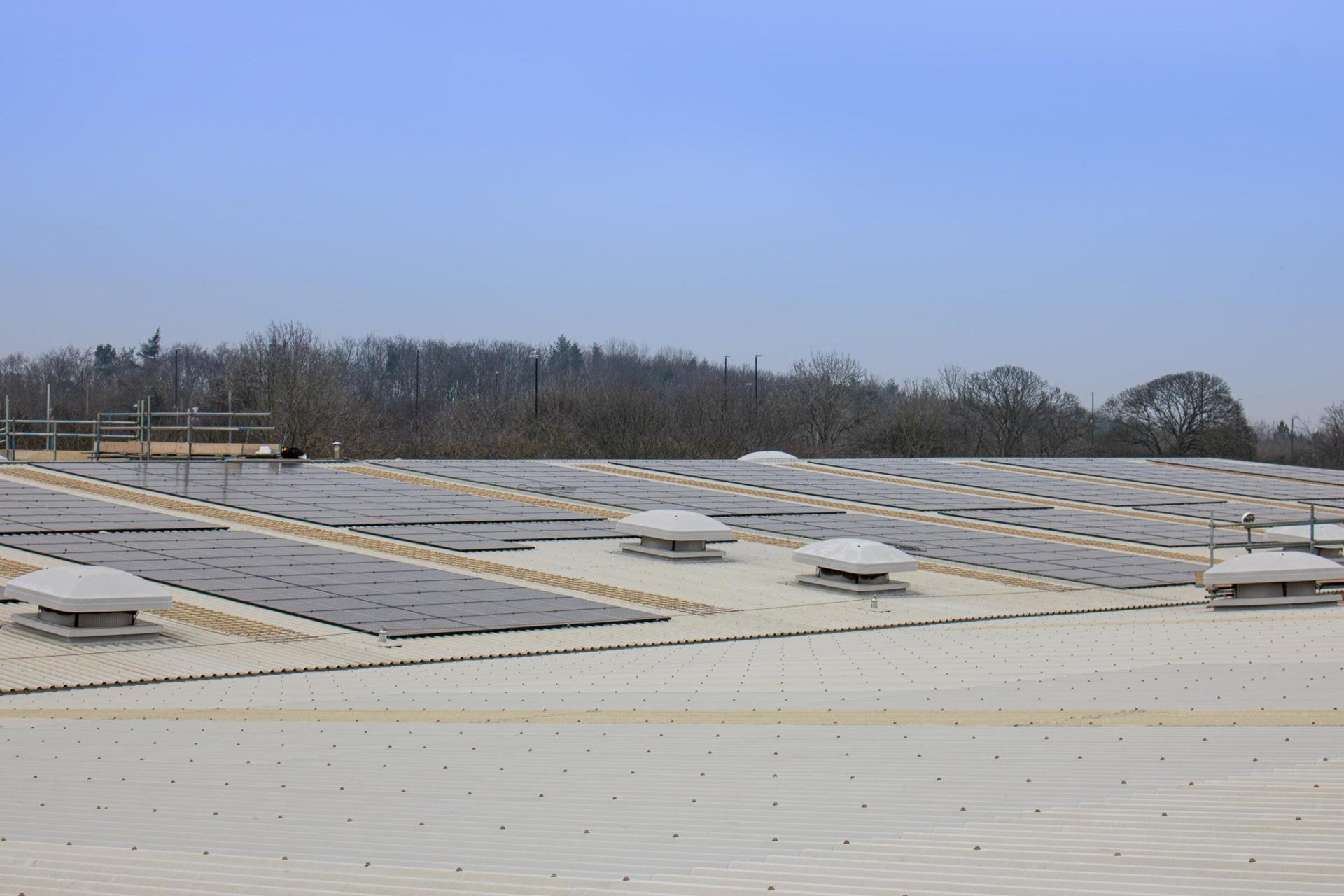 Energy Saving LED Lighting
Did you know that lighting accounts for almost 5% of all global CO2 emissions?
To further reduce our electricity usage, we have replaced all 900+ of our halogen and fluorescent-tube lightbulbs at our Global HQ with new, energy-efficient LED panels and spotlights.
Stuart Wilson, Walker Filtration's Safety and Facilities Officer, commented; "This is a great change and one that I was excited to see implemented as we invest in a sustainable future. LED lighting has been put in place to save energy, upgrading to LED lighting can achieve energy savings of 50-70%+ compared to older technologies. It also helps to reduce the environmental impact of mercury leaking from discarded Fluorescent Tubes and polluting the environment."
Our US office has also changed to LED lighting, and all divisions promote energy saving by requesting staff turn off their computers and electronics at the end of each workday.
Electric Car Charging
Another recent addition at our Walker HQ is the installation of an Electric car charging bay. Several of our employees have already made the switch to electric and hybrid cars, and we wanted to support this by offering on-site charging. The current charging network consists of one Project: EV charger, which is able to charge two EV or PHEV cars. We are also working on plans to scale up our EV charging facilities in the coming months.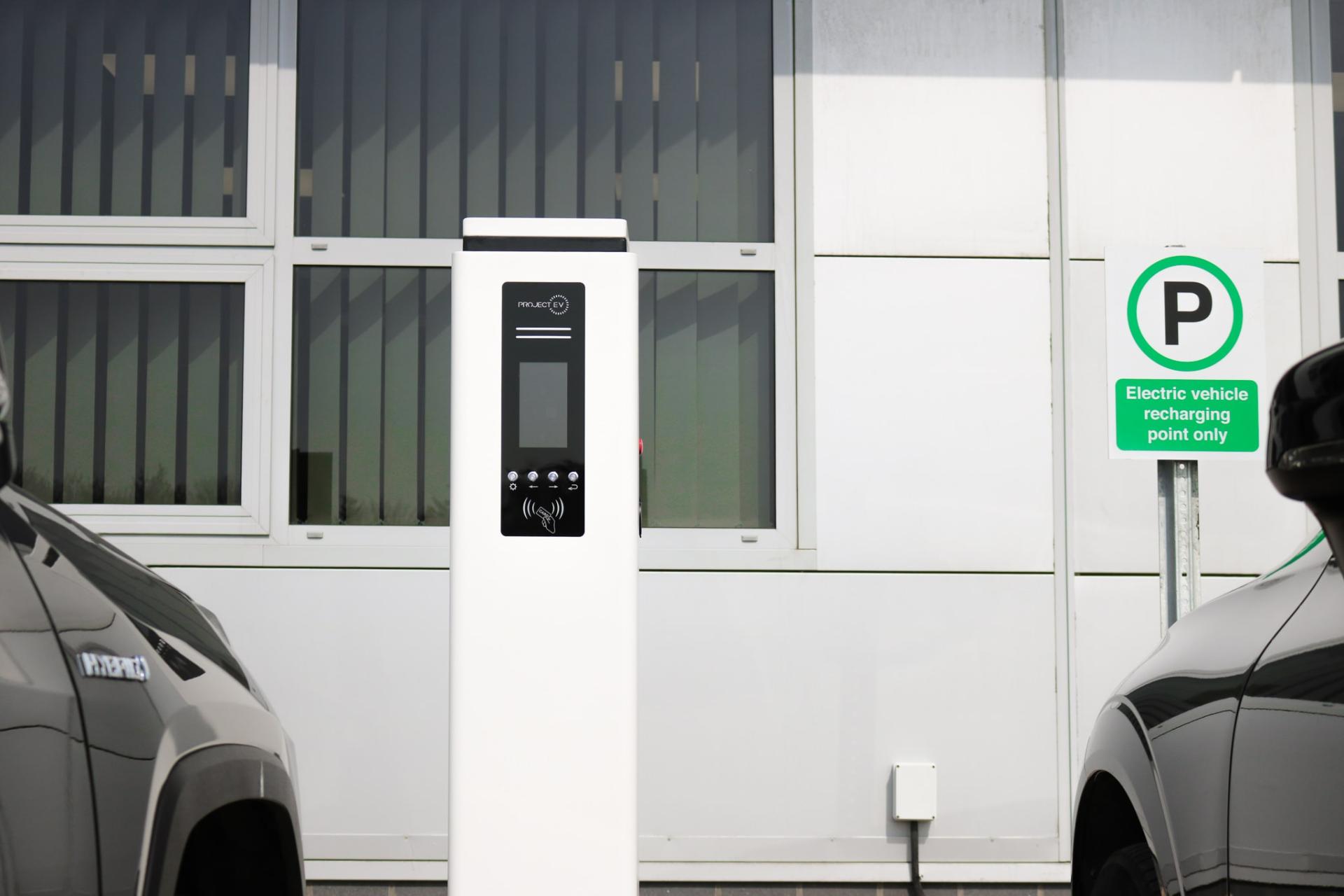 Other Changes 
In addition to these changes, we are increasing the availability of on-site recycling across our divisions and working towards reducing cardboard and plastic waste in our packaging process.
While we are happy with the progress we are making to reduce our carbon footprint, there is still more that we can do. We are always looking at ways to make Walker Filtration greener in every aspect of the company.
Previous Story
Next Story