RFX Refrigerated Dryers
Walker Filtration's reliable and innovative non-cycling refrigerated dryers are the perfect solutions to remove moisture from your compressed air system to meet ISO Compressed Air Quality 8573.1 Class 4 for water vapour.
With flow rates from 28 scfm to 2473 scfm, this extensive range comprises 17 models. Features include hot gas bypass valve to prevent freezing (RFX0095-RFX2470), electronic zero air loss drain (RFX0850-RFX2470), high thermal efficiency integrated air-to-air heat exchanger and a ƒdigital display controller with alarm function. Our refrigerated dryers use environmentally friendly refrigerants and are easily serviced.
Walker Filtration's RFX Refrigerated Dryers are a well-tested and reliable solution for delivering optimum performance with supreme dew point stability.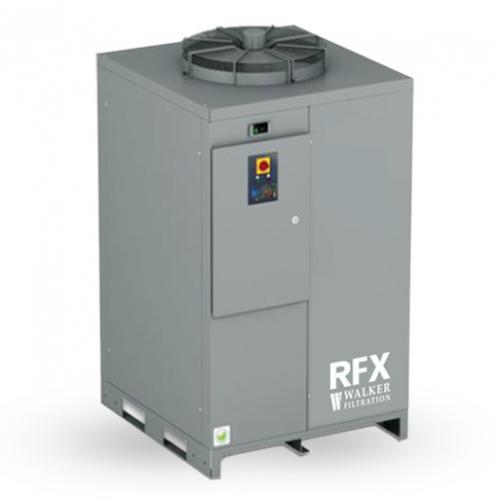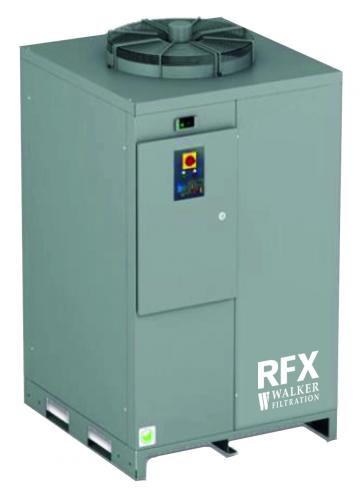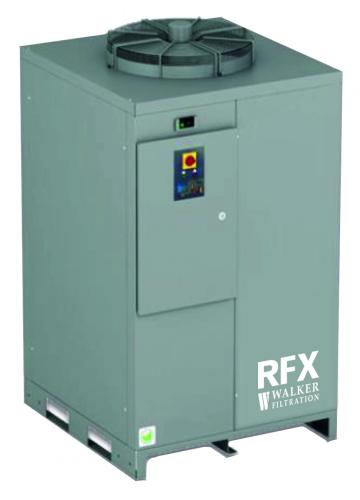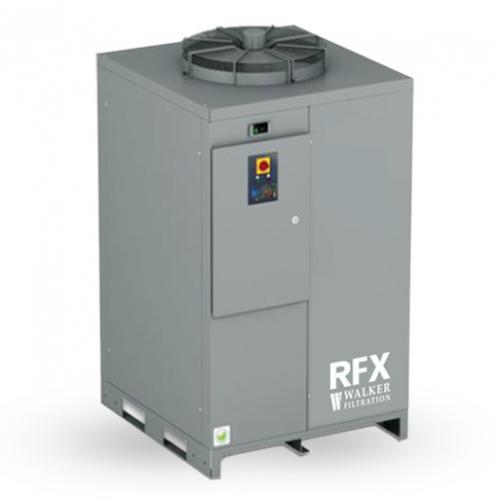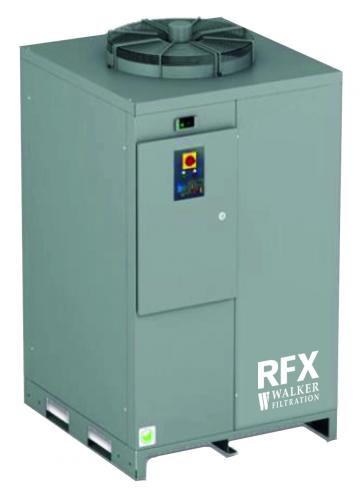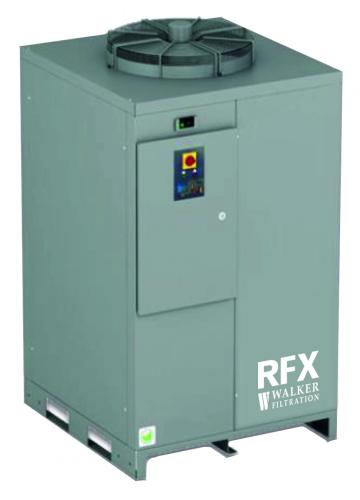 TECHNICAL INFORMATION

| Design standards | RFX0030-RFX0060 | RFX0095-RFX0570 | RFX0850-RFX2470 |
| --- | --- | --- | --- |
| | | | |
| ISO Compressed Air Quality* | | | |
| | | | |
| | | | |
| | | | |
| | | | |

* Reference conditions: - Operating pressure: 7 bar (100 psi) - Operating temperature: 35°C - Room temperature: 25°C - Pressure dew point: 3°C ( /- 1) Limit conditions: - Working pressure: 13 bar (188 psi) - Operating temperature: 55°C - Minimum Ambient Temperature: 5°C - Maximum Ambient Temperature: 45°C
Related Products