Medical and Breathing Air
Compressed air is widely used where an independent supply of breathing air is required. It is essential that the air is purified in order to protect the well-being of operating personnel. The ambient air that enters a compressed air system can be loaded with impurities. These include fumes, vapours, solid particulates, micro organisms, water, oil, and harmful gases such as CO, CO2, SOX and NOX.
During the compression process, contamination may be further increased in the air stream and without suitable treatment, severe health risks can pose a threat if air is used for breathing air in medical and industrial applications.
To ensure that breathing air is delivered to a consistently high level of purity, Walker Filtration has designed a range of Medical and Breathing Air solutions. These systems combine specialist desiccant dryers with multiple levels of filtration which comply with international breathing and medical air standards.
Clean, safe, reliable breathing air.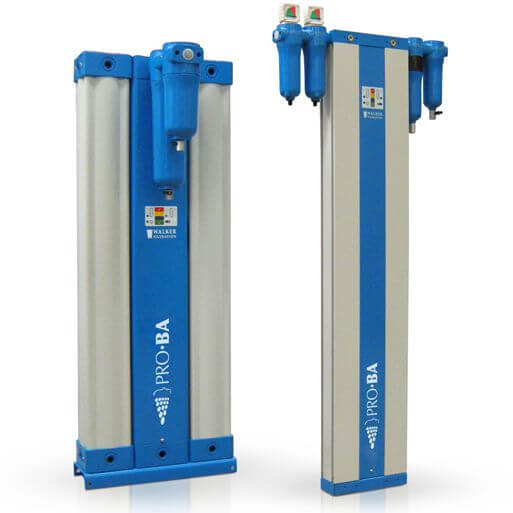 Products
We are pioneers of filtration technology
For over 35 years we have built a reputation of high quality, exceptionally engineered filtration and drying products. We never rest on our laurels. Continuing investment in technology and expertise means we stay at the leading edge of innovation.
The key to success is the commitment to our customers
We provide not only highly specified standard product ranges, but also customised solutions designed specifically for our customers needs. We anticipate customer demands, match technology with market developments and assure product performance to the highest exacting international standards.
We stay at the cutting edge of technological advancements
We employ extensive use of the latest in computer aided engineering such as finite element analysis and computational fluid dynamics. The technical performance of our products is assured for all our customers via our own in-house extensive product testing facilities and procedures.