PROSFD Desiccant Dryers PD0045N - PD365N
The Walker Filtration range of PROSFD heatless desiccant compressed air dryers delivers uncompromising performance and a highly efficient supply of dry, clean air to the point of application. The range is suitable for worldwide installation and the compact design makes it ideal for applications where system footprint is critical.
With flow rates from 45 SCFM (76 Nm3/h) to 365 SCFM (620 Nm3/h), the entire range can operate at -40°C / -40°F pressure dewpoint as standard, with an option of -70°C / -100°F for more critical applications.
Suitable for use with any compressor type, the PROSFD dryer is designed and tested to meet purity classes specified by ISO 8573-1: 2010. PROSFD is built to be fully compliant with international standards, making it suitable for worldwide installation.
The new PROSFD range includes performance enhancing features, improved serviceability, and increased dryer efficiency.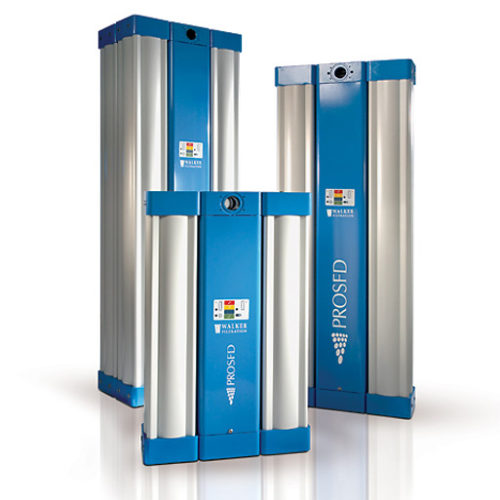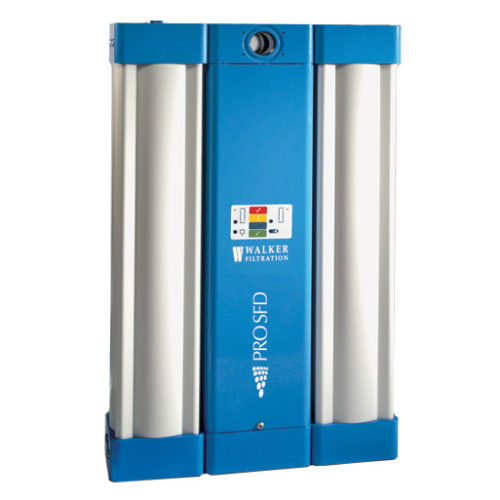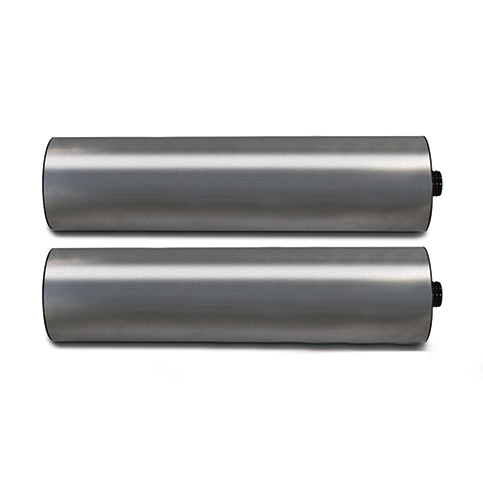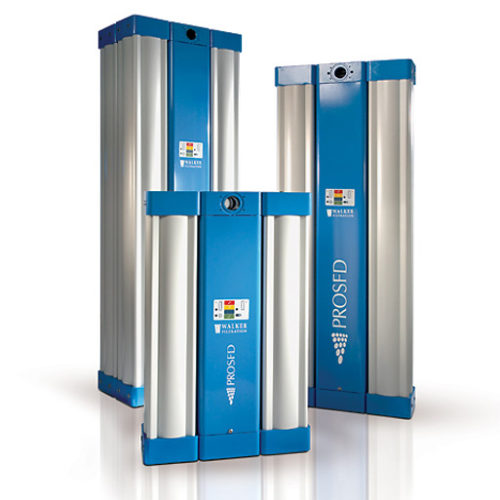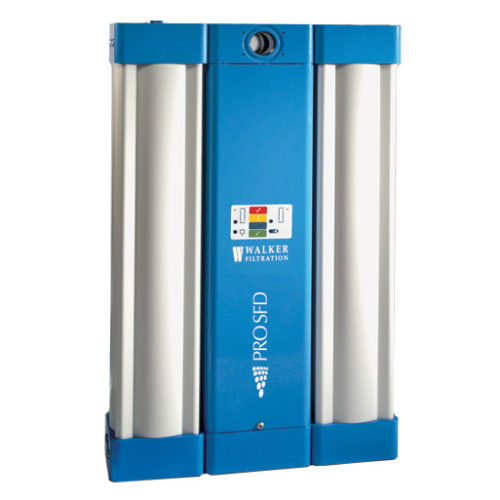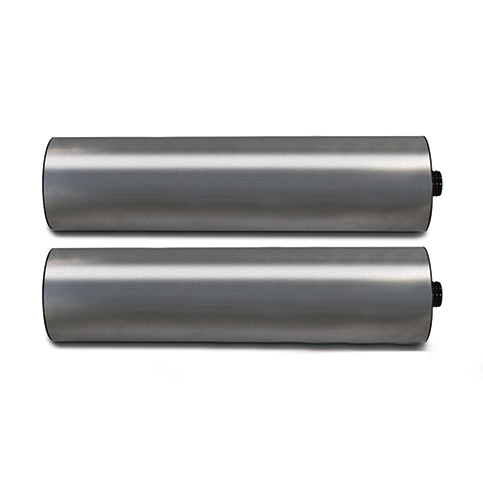 KEY FEATURES & BENEFITS

ELEMENT TECHNICAL INFORMATION
KEY FEATURES & BENEFITS

The flexible and compact design of the PROSFD range makes installation and service simple and versatile. The units can be installed in small spaces in either a vertical or horizontal position. Ease of service has been foremost in the design. Each unit can be serviced without disturbing the surrounding pipework.

The PROSFD range has been designed for worldwide installation, meeting all international standards. The PROSFD units have multi-voltage capabilities and can recognize any voltage between 100 to 240 VAC and also 12 to 24 VDC.

ELEMENT TECHNICAL INFORMATION

Technical Specification

| Specification | - |
| --- | --- |
| Standard pressure dewpoint | |
| Optional pressure dewpoint | |
| | 12VDC - 24VDC or 100VAC - 240VAC |
| Minimum ambient air / inlet temperature | |
| Maximum ambient air / inlet temperature | |
| | |
| | |

*ISO Class 2 (ISO 8573-1:2010) **ISO Class I (ISO 8573-1:2010)
The Ultimate in Filtration Performance
Compact Design
With a 15% reduction in size, PROSFD models offer significant space saving advantages – allowing for more flexible installation.
Built-In Energy Efficient
The controller's Energy Management contact can be linked to a number of devices including pressure switches, hygrometers and/or flow switches to minimize purge loss during periods of low or no demand.
Related Products